Couples Massage Marrakech
A couples massage is a type of massage therapy that is designed for two people to receive simultaneously in the same room. It is typically offered as a way for romantic partners, friends, or family members to enjoy a shared relaxation experience. During a couples massage, each individual is massaged by their own therapist and the massage can be customized to suit the preferences of both individuals.
Discover the best couples massage spa therapy in Marrakech
f you haven't experienced a couples massage in Marrakech, you're missing out on one of the best spa experiences available. At Marrakech Spa, couples massage has quickly become one of the most sought after treatments, and for good reason. It provides an opportunity for partners to connect and bond with each other through relaxation and creating memorable moments.
Our award-winning couples massage is the perfect way for you and your partner to unwind and release the tension that builds up from your daily lives. This type of massage is designed to relax your muscles, alleviate stress, and promote an overall sense of well-being.
Couples Massage in Marrakech
We have noticed an increase in demand for couples massages in Marrakech, which has led us to create personalized treatment experiences that can be enjoyed together. Whether you want to spend intimate time with your partner or just unwind and have some fun, a couples massage is the ideal way to achieve it.
During your 60-120 minute session, there are several treatments to choose from, enabling you to tailor your visit and promote relaxation in your mind, body, and soul. Our expert team has years of experience and uses proven techniques to guarantee that every client reaches a zen-like state while addressing any pain or discomfort they may be experiencing throughout the day.
Booking your massage online today or contacting us for further information is the perfect way to rejuvenate yourself.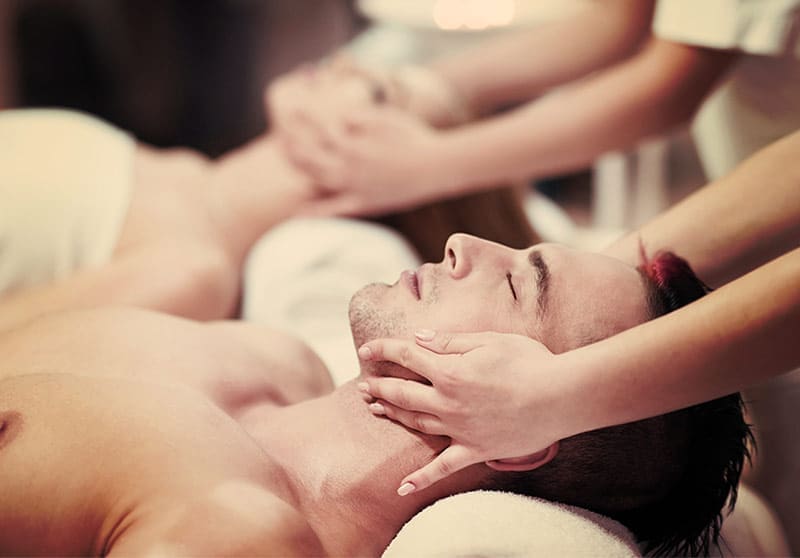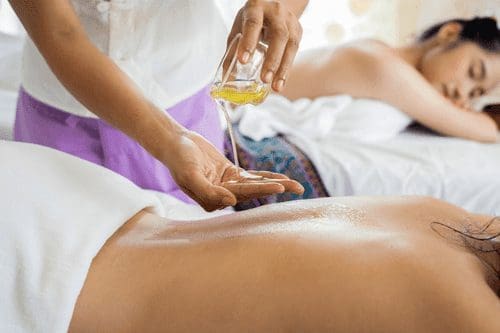 The Benefits of Couples Massage
We often crave exciting experiences, and the presence of another person can amplify our enjoyment of these moments. A couples massage is an excellent way to strengthen the bond with your partner because shared happiness is true happiness. While massage therapy is considered an anti-stress activity for many, some people are hesitant to come alone.
At our facility, we encourage not only couples to come for a massage but also friends and family members. Couples can benefit greatly from massages, including:
Reconnecting with each other: Busy schedules can make it challenging for individuals to spend quality time together. However, having a massage session as a couple can help them reconnect.

Increasing feelings of affection and oxytocin levels: Couples massages increase feelings of affection and oxytocin levels, which enhances their massage experience, promotes intimacy, happiness, calmness, and pleasure during and after the massage, and stimulates the feeling of love and care.
If you want to learn more about the potential benefits of couples massage as a form of complementary healthcare, click here >>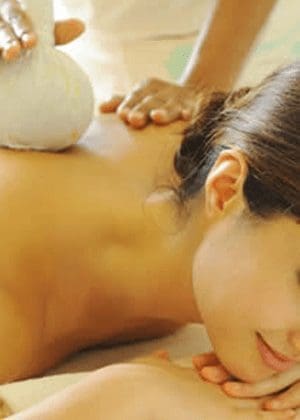 Prices of Couples Massages in Marrakech
couples massage marrakech reviews
Chocolatier Marrakech
2023-02-09
My most favorite spas in Marrakech, especially their Hammam. The steam is just right and you feel fully detoxicated when you are back. The hair services, body massage, beauty services, you name It and find one of the best service there. Chaima, my hair stylist and Thanil who is now the manager, the best professionals to meet and talk, in addition to their excellent skills in their respective services.
Sabrina Beurell
2023-02-08
I went for eyebrows and a bit of face waxing and threading as well as pedicure. To start with, spa mille beaute did not have face wax, which I was ok with and the face waxing experience was fine. However, the beautician who did my eyebrows royally ruined them beyond repair to the point that both my eyebrows looked different from each other, and from thick eyebrows, I was only left with a thin crooked line. She also gave me several cuts in the area which are burning even two days after. The upperlip and chin were very badly done as well. She was nice enough to apologise but when I gave feedback at the billing, no one paid any attention and it was completely disregarded. The pedicure was good though.
Oh it was such a lovely experience. Once you get your pedicure done here you would not want to waste your money in the other salons. The price of the pedicure ranges between 60-120 dhs. In a normal up-class salon it costs much more than usual. The Spa MMC uses high quality skin sensitive products, and the time ranges between 60-90 minutes as per your preference. The room is spacious and smells delightful with comfortable high end seating arrangements. You will feel very special during the whole therapy. Get one soon!
The Spa is richer in amenities than any other in Marrakech. The unique spa might be of help for people with respiratory issues. Though scientific data isnt available in this respect. hammam is of good standard with locker facility and bath facilities. Ice cubes and cold shower available as well. Sauna is missing. The service is immepecable.
Elina Badiolat
2023-02-08
One of the best spa to do b2b massage in marrakech
Excellent service from the Spa marrakech - Massage center' girls . They were very attentive and good looking. Massage and taking bath was a good experience.!!!!
The Spa marrakech - Massage center's girls treated us very well and it had been a great experience in having massage. Really good massage center.!!!!
In this massage center the girls treated me great, how much affection, and the massage was incredible! I definitely recommend it.!!!
This my first visit in this city my friend told me about the Spa marrakech - Massage center. So after visiting this place I am so happy. Good place for Massage.!!!
Wonderful experience in Spa marrakech - Massage center. Well trained staff gave me massage in pleasant way. I heighly recommend it.!!!!
if you are satisfied with our service, do not hesitate to leave a good comment to our massage spa.
Let's write down frequently asked questions and their answers.
It will be interesting for you to read and find the answer to your question, if you have not found your answer, we will be happy to answer you.
You can ask a question by writing to the email Contact@marrakech-massage.ma, in the online form, or call us by phone.
The service takes place in the same room, at the same time, with two different therapists. Couples massage allows two people to have a shared experience that can result in a closer bond. A couple can choose this time to chat and get together or just relax and enjoy the experience together.
What to wear for a couples massage? Depending on the type of massage you are receiving, dress etiquette may vary. In most cases, arriving in comfortable, loose clothing is an appropriate option. Be sure to remove any jewelry or extra clothing before your couples massage.
Clients often wonder if they should remove makeup before a facial or if they can remove makeup during a massage. The truth is, it's completely optional.